Most writers go through at least 3 out of the 5 steps of the writing process that I cover in this article. The question is whether or not they do it consciously or unconsciously. And how much does not doing the two often forgotten steps impact their writing?
What is the writing process? 
The writing process is the step-by-step working through the stages writers go through from brainstorming to publishing. When you think of writing as a process, you manage to navigate your ideas better and avoid dreaded writer's block. It allows you to detangle yourself from a mishmash of ideas and focus on the essential details.
With the 5-step writing process, putting pen to paper (or fingers to keyboard) becomes more simple.
So without further ado, I introduce to you the 5 steps of the writing process.
The 5 Steps of the Writing Process
Have you ever heard of this writing process?
There is a chance that you did practice this routine back in high school or even grade school. Or, you might have heard about it during a discussion on writing methods. 
If you're new to the concept, then here's a quick recap.
The 5-step writing process is a writing technique that's comprised of five distinct stages of writing (no surprise there, haha). Each of these steps targets specific objectives. For instance, the prewriting stage is all about finding ideas and resources for your blog post/article. Then the next stage involves the actual writing of the article. Later you will review, revise, and edit your work before it is worthy of publishing.
This step-by-step writing process gives you a sense of direction that you wouldn't have had otherwise.
The 5 steps of the writing process are:
Prewriting (Brainstorming)
Drafting
Revising
Editing
Publishing

Here's a breakdown of the writing process and how it works:
1. Prewriting (Brainstorming)
Have you ever spent hours staring at a blank page?
Staring at that teasing cursor winking at you can be frustrating, to say the least. Without a proper plan, the blank page looks intimidating. That's where prewriting and brainstorming ideas come in handy.
The prewriting phase involves developing an outline for your blog post or any other type of content that you're working on. The process includes brainstorming ideas, researching resource material, and developing an outline. You could either map out these ideas like a flow chart or take notes in bullet points. The choice is yours.
Try to create a prewriting strategy and a writing routine that suits you best. 
With that said, there are three things that every blogger must do during this stage.
These crucial steps are to:
First, ask yourself why you're writing in the first place. If you're a blogger, then this could be because of your passion for educating the readers about your chosen niche. If you're an affiliate marketer, then you want to sell and review products to attract potential customers.
The best strategy is to consider the purpose of your article and the ideal audience. Then think of the topics that would align with these writing goals. 
Once you have found a concept, you need to build it through supportive arguments or evidence. If your topic is technical, then research the right resources. You should jot them down for future reference. You could also use that information as the foundation of your central concept. That way, you'll have tangible resources to refer to when you get stuck during the drafting stage. 
The last step revolves around structure and formatting. Review the things you have already written then cut out the irrelevant details. The final notes should have a beginning, middle, and end. That way, you have a general idea of what your blog post is about and how you plan to write it.
In other words, you use this prewriting stage to create a blueprint for your next blog post or article. Having all the information in one place simplifies the drafting process.
2. Drafting 
The all-important drafting stage is where the creative action takes place. You use the facts and ideas that you acquired during the previous prewriting phase to compose the actual content. The trick here is to develop a rough draft (or even a zero draft) before you concern yourself with refining, formatting, etc.
You can do this by indulging in a 5-15 minute freewriting session. Use this time to write down everything and anything you can regarding the chosen topic. Think of the directions you can take your article and the arguments you can make. Try to forget all about word count and formatting rules while you're penning your thoughts. Free-flowing writing is the fun and freedom of writing a zero draft.
The first draft is all about your opinions (and researched facts and stats) and how you use them to describe the selected topic. Then you use your second draft to give it all the proper structure.
What's the purpose of a rough draft?
Many writers find the rigidity of routine daunting. Due to this, they start fixating on rules instead of letting their creativity flow. It could make their content sound dull and stiff. By writing a rough draft, you get to play with the topic without any restrictions. It also allows you to retain the spark of personality that makes you unique.
The second, third, and later drafts are all there to smoothen out the edges. That way, you get a final version that is both professional and personal.
3. Revising 
One of the most crucial stages of writing is the revision phase. It is when your initial drafts take proper shape as you start aligning them according to specific rules. 
Successful revision sessions revolve around four vital questions:
Does the content convey everything? Or, should you add more material to support your points?
Would the content sound better if you rearrange it in another way? Are the points connected and cohesive, or do they appear disjointed?
Did you exceed your word count? Are there phrases or paragraphs you can remove? Say "no" to fluff!
Is there a better way to write a particular paragraph? Can you replace point A with a more impactful point B?
You must scrutinize and dissect your content from all aspects. Think from the reader's point of view to fill in the gaps. Additionally, remove sections that sound repetitive and irrelevant. These tweaks ensure that your copy has the clarity and brevity required to get your point across.
4. Editing
Wait a minute…
Didn't we do this step?
Among the 5 steps of the writing process, revision and editing are often the two steps that are erroneously thought of as being interchangeable. If you're guilty of making this mistake, then allow me to enlighten you.
The first difference between these stages of writing is their function. During the revision stage, you're to focus on the subjective aspects of your material. These things include the coherence and pace of your content. After taking care of those areas, you move onto the mechanics of your draft.
Editing involves proofreading the content line by line, paragraph by paragraph. The longer your blog post (or another type of content) is, the more thorough you should be with your editing. Check sentence structure, spelling, grammar, and other intricate details within the copy. The editing process ensures that your writing is clean, tight, and error-free.
If possible, ask somebody else to proofread your work. Your beta reader or editor can pinpoint errors that you missed during your review.
You can even use online proofreading tools like Grammarly to check your work. The intelligent writing assistant highlights problematic areas within your copy, which can help elevate the quality of your writing!


 5. Publishing 
The final step–publishing–differs from project to project. If you're publishing the blog post on your website, then follow your standard protocol. Your process could include keyword optimization, embedding internal links, and adding images.
You might even want to change the formatting style to make the content look more visually appealing.
In contrast, publishing a guest post is slightly different. You need to adhere to the publishing website's rules before submission. Make sure that your content meets their criteria at all costs. Also, ask the site owner for help if anything is unclear. That way, you have a greater chance of getting published by your chosen website or publication.
The main idea is to finalize your draft and run it through a quality assurance check before publishing it anywhere.
Bonus: The 3×3 Writing Process 
Do you find it challenging to organize your ideas? Does the pacing and flow of your blog post go off track sometimes?
You're not alone.
More often than not, you miss things during the prewriting, drafting, or revision phase. That is why your content doesn't flow as seamlessly as it should. You can prevent this by following the 3×3 writing process. 
The strategy breaks down the core elements in the 5-step writing process into actionable sub-steps. These sub-steps include:
Analyzation, anticipation, and adaptation in the prewriting phase.
Research, organization, and composition during the drafting phase.
Revising, proofreading, and evaluation during the revision phase.
Do you want to delve deeper? Then read the companion article on the 3×3 writing process.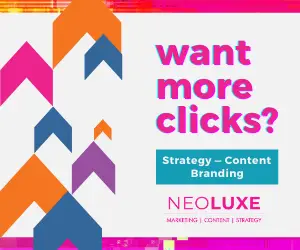 Why Are the 5 Steps of the Writing Process Important? 
You're probably thinking that relying on these guidelines would cramp your style. Or that the 5 steps of the writing process would prevent you from being creative. After all, isn't writing supposed to be a 'spontaneous flow of powerful emotions'?
While the best pieces of poetry and prose might come from emotional outbursts, the structure is essential too. Your sporadic sessions could sound disjointed if you don't fine-tune them.
The 5-step writing strategy allows you to:
Sound informative and well-researched.
Look credible and professional.
Avoid content writing mistakes (i.e. typos, grammatical errors, inconsistencies, etc.).
Make your blog posts more engaging and understandable.
You will also have an easier time expressing yourself when you don't have to chase multiple ideas and fleeting thoughts during the drafting stage.
In short, writing as a process isn't an exercise exclusively for school students. It is laden with advantages that work for professional writers, content marketers, and bloggers alike.
When you deeply consider the power of each stage of the 5-step writing process, you will begin to truly appreciate the five stages of writing. And this will energize and inspire you to write with excellence.
Are You Ready to Write?
In closing, I ask again…
What is the writing process? 
Writing is a process that requires courage and diligence. Go ahead and put the 5 steps of the writing process into good use for you and your readers. Having set guidelines would make your writing flow better and have more impact than the sporadic blog posts that you wrote previously. You will also find it easier to pen your thoughts when you've got a plan in hand.
Last but certainly not least, remember to sprinkle in relevant keywords to create SEO-friendly content. If you're ever in doubt, seek help from an online SEO keyword research tool. That way, your writing would be both compelling and optimized. 

So what are you waiting for? Let the brainstorming begin!
---
Note: We used Grammarly to proofread this post.