How do you build your personal brand?
There's been a lot of buzz around personal branding in the digital landscape, especially in the blogging community. It is a practice that helps you build a distinct identity, which, in turn, makes you stand out in your online community. Personal branding for bloggers entails the perfect blend of passion and skills – and striking the right balance between the two is the recipe for success and thousands of loyal followers. 

Over the years, personal branding has emerged as the ideal method to establish credibility and authority in the digital domain. It is high time you realize that branding is no longer restricted to celebrities, athletes, and businesses. It has shifted on a personal level, which means that every blogger, whether they are associated with a business or not, must work towards building a personal brand image to keep their audience engaged and interested. 
It is important to understand that personal branding is not all about complex marketing strategies. Instead, it is more about knowing 'who' you are and 'what' you want, and using this knowledge to gain visibility among the endless list of bloggers out there. 
Let's take a look at the basics of personal branding that will help you build your personal brand as a blogger.  

1. Find Your Personal Brand's Unique Style 
The first step of building up your personal brand as a blogger is to find your unique style. This is going to be the defining aspect of your brand image, regardless of the type of content you generate and the platforms you use to promote it. Keep in mind that creating your unique style is a gradual process, and it will not happen overnight.
However, once you develop a distinctive style for your content, moving away from it is almost never a good idea. This makes it important to take your time to identify your blogging style to make sure it really reflects your personality. Here are a few tips that can help you identify your unique blogging style.

Personality Attributes  
Make a list of attributes that you identify with personally and want to integrate into your blogs. Let your personality shine through your content. Trying to portray yourself as someone you are not or sharing values that you don't relate with is not going to help you much. Keep in mind that your audience is smart and it will see right through it if you try and fake or copy a style.
Replicate Style, Vocabulary, and Formatting Style 
If you have a post on your blog that is more popular than others, try to find why it is so. Pay close attention to the theme of the blog and your writing style. For instance, you may want to see if the content comes off as sarcastic, emotion-evoking, or intellectual writing.
The idea is to try and replicate the style across all of your channels. Use the same tone while creating more content. Furthermore, pay attention to other aspects of the content like vocabulary, punctuation, and formatting style. Keep them as uniform as possible throughout your different posts. This will help your audience associate the style with you and help build a brand image.
Images are Important
Images are just as important as the textual part of your blog. So, take your time to choose the images you want to include in your blog. Make sure they go with the general theme and style of your content.

2. Repurpose Your Blog Content to Utilize It on Multiple Channels
Now that you have identified your unique blogging style, don't restrict yourself to one medium or channel if you want to build your personal brand. You need to get out there and repurpose your content to make it suitable for different channels. Let's take a look at a few examples.
Email
Turn your blog posts (including the older ones) into helpful email content for your email list. Second to text messages, emails are the most effective form of text communication. A brand with an engaged email list is a successful brand. Not sure how to begin? Start here and don't miss our email marketing tips.
Videos 
Did you know that around 78% of online users watch videos weekly and about 55% watch online videos daily? This makes videos an effective way to boost your brand image. Repurposing your content into videos gives you an opportunity to reach people who prefer to videos over text, and redirect them to your blog. But most of all, it will help you build your personal brand.

Podcasts
Want a popularity boost? If yes, then repurpose your content into podcasts. Podcasts are readily emerging as a medium for sharing information, ideas, and perspectives. According to research, around 51% of the US population had listened to podcasts and these people are much more likely to follow brands and businesses. This means you cannot ignore podcasting since it offers a lucrative opportunity to expand your fan base, which, in turn, will help you create a strong personal brand as a blogger.
3. Learn the Secrets of Successful Personal Branding from the Experts
Nothing's better than learning the secrets of successful personal branding from the experts. You can skip years of trial-and-error and dive right into building a personal brand that will act as your identity in the digital landscape as well as offline. Let's take a look at one of the most valuable sources of knowledge when it comes to personal branding. 
Read O.P.E.N. Routine

My book O.P.E.N. Routine is a good resource for all current and aspiring bloggers who are working towards building a personal brand. The book goes beyond mere tips on personal branding. It is an ultimate guide that teaches readers the secrets of personal branding through seizing opportunities, following their passion, live education, and networking. It challenges them to look beyond their fear of failure and grow their personal brand like a pro. 
In the words of Mark W. Schaefer, author of the best-selling book, Return On Influence, "O.P.E.N. is not a theory, this is practical, actionable, and tested advice. I learned something on every page."  
There's no doubt that exploring O.P.E.N Routine can give you a head start if you want to build a personal brand as a blogger. Therefore, take your time to go through it and other helpful resources to gather as much knowledge and understanding of personal branding as you can. 
4. Stay Consistent and Up to Date with Content

All your efforts and knowledgeable tips on personal branding are essentially useless if you are not consistent when it comes to producing high-quality content. Keep in mind that perseverance is the key if you want to create a personal brand as a blogger. Your audience is likely to lose interest if your posts are random and spread out too far apart. That's not good for your personal brand image.
So, how do you build your personal brand? Well, the trick is to keep the ball rolling and keep providing your audience with new and engaging content. Whether you post once a day or once a month, keep it consistent so that your audience knows what to expect. 
Most importantly, make sure that your blog posts are aimed at providing value to your audience. It is also essential to stay up-to-date on the ever-evolving content marketing trends. It is advisable to spend some time researching your audience to understand the needs and requirements of your fan base.
What do they like? What kind of content do they prefer? What is the best channel to reach your target audience? Answers to these questions can help you create content that is tailored to bring in high traffic to your blog and help you build a personal brand.
5. Start Networking 
Networking can be your golden ticket to building a strong personal brand. You can do it online (beyond the typical social networks) as well as offline. Check out relevant online communities to build strong relationships that will help all parties involved. Be human and helpful as you engage in the community.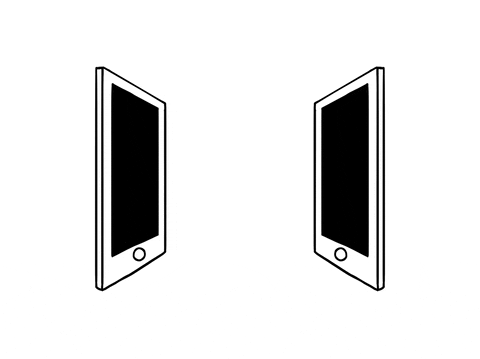 Keep in mind that you will have to show interest and participate in the community before you can see any results. Networking will help you gain followers and you can also ask your contacts to share your content or links. Here are a few ways to build a strong network that will help you build your personal brand as a blogger.
Write Guest Posts
You can post your content on blogs and websites that accept guest posts. All you have to do is find relevant platforms, reach out to them, and have them post your content. 
Build Offline Connections
Take networking to the next level by conducting real-world meetings or interviews with your followers, fellow bloggers, or other people from your industry. It is also a good idea to develop relationships with influencers to get your message across to a wide audience.

Ask Your Customers and Fans for Testimonials 
Positive testimonials work like a charm to attract followers. Ask people from your network as well as your friends, family, and colleagues to leave testimonials. This can make a huge difference with your popularity.
Now that you know how to build your personal brand, get out there and don't hold back. You're going to need some structure and time management in order to complete your goals. Follow these tips on personal branding to find your unique voice and style and use it to build a distinct identity in the blogging community.
---
This post was proofread by Grammarly Premium.