According to blog reader statistics, blogs with at least one blog post image get 94% more views as compared to those with no visual content. This doesn't come as a surprise as visual content is more catchy and easier to process by the readers. It keeps your blog posts from getting dull or redundant, which translates into more views.
Without visuals, a blog post is less likely to hold the attention of your readers for more than a few seconds. Therefore, since readers are now busier than ever, it is essential to incorporate blog post images in the text content to keep your readers captivated.
How'd you feel about reading a big chunk of plain text? Probably not so great!
Aesthetics Matter: Effects of Visual Content
While the quality of text content is of the utmost importance when it comes to attracting and retaining readers, it is also true that the overall aesthetics of your blog impact the success of your blog. You may have the best, high-value content on your information, but it can get challenging to attract readers and keep them on your website for long if your blog is missing engaging visual content. Let's take a look at how blog post images can help you turn your blog into a big success!
Higher Ranking: Google Pays Attention to Visual Content 
Visual content can help your blog rank higher on search engine ranking as Google pays attention to visual content. With the right image SEO practices, you can bring your blog in the first few search results, ensuring you get a lot of traffic and views. Optimize your images with SEO-friendly captions and ensure that they are sized properly so that the loading speed of your blog is not affected. Also, don't forget to include Meta Description and Alt-text with the images to make sure it helps you rank higher.  
Visually Appealing: A Picture is Worth a Thousand Words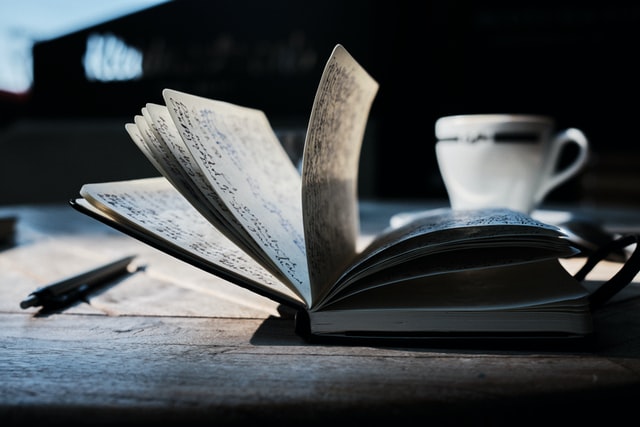 An optimized blog post image is not only beneficial for SEO but it also helps your readers. We can all agree that it is easier to process and retain information visually. So, when you add images or other forms of visual content to your blog post, you facilitate your readers in many ways. Relevant pictures or illustrations make sure that your readers understand the text. According to research, it is three times easier for people to follow visual instructions as compared to written instructions.   
Plus, these forms of content are more visually appealing, which means your readers are unlikely to lose interest in what you have to say. 

Boost User Engagement
Adding interesting visual content is an easy way to boost your user engagement and bring down bounce rates for your blog or website. Furthermore, it also helps improve dwell time (time that readers spend on your website). All this translates into a higher ranking on search engines which, in turn, results in more views!
A common practice is to include a blog post featured image right at the beginning of the blog post, above the text. This ensures that your readers scroll down, spending more time on the page.
Blog Post Featured Images are Essential for Social Media Marketing

Whether you are running a full-fledged social media campaign or simply want to promote your blog on various social media platforms, you can't do it without relevant visual content. This is because including images in the blogs affects its share-ability directly.
When a blog or article is shared on social media, the blog post featured image, which is the primary image of the blog, is pulled up by default and set in a box with the link to click. This makes it important to include the blog post featured image in every blog.
You can get a 37% higher engagement on Facebook if you use visuals content. Similarly, tweets that contain visuals are retweeted 1.5 times more than tweets with plain texts. The statistics clearly show the importance of adding visual content to your blog for social media marketing.

Promotes Credibility and Professionalism
A blog without relevant images and other forms of visual content just looks incomplete. It wouldn't come off as professional. So, to give your blog or website a complete and professional look, make sure you include relevant visual content.
It works to build up your credibility and authority. With improved search engine ranking and a professional-looking blog, your readers are more likely to mark you as a trustworthy source of information.
The Long-Lasting Effect of a Blog Post Image

It is easier to remember content that you see as compared to the content that you read. Studies show that people can recall almost 65% of the visual content that they see even after a period of three days. However, they are able to recall only 10% of text or audio content.
So, if you want your readers to remember something, don't forget to add a relevant photo. You can also use this strategy to build reader loyalty by making sure they remember your blog post.
Is Visual Content Right for You? 
It is settled that regardless of the niche or industry, visual content can help you take your blog game to the next level. However, it is also true that certain blog niches can benefit more from good images as compared to others. 
For instance, imagine a food blog with no images or irrelevant ones. It's the perfect recipe for doom! Similarly, fashion blogs also require a lot of images to help the audience learn more about the latest fashion trends. Therefore, we can say that the kind and volume of visual content that you include in your blog depends on your blog niche. 
Types and Uses of Visual Content for Blogs

Now that you know why you should always include visual content in your blog, let's take a look at the different types and uses and uses of visual content that you can use to upgrade your blog. 
Optimize Blog Post Images and Boost Your Blog
Blog post images are the most common type of visual content. They are easily available and add high value to your blog, which makes them the perfect addition to boost the overall performance of your blog. 

However, make sure that you include good-quality images that are relevant to the topic. SEO-optimize the images for higher performance along with optimizing the file size to ensure it doesn't increase the loading. Based on our experience, the best image size for WordPress blog posts ranges from 400px x 400px to 600px x 600px. This is for in-line images and not featured images. Optimum featured image sizes vary based on your WordPress theme. 1200px x 630px is the ideal image size for WordPress blog posts and social media sharing.
1. Have Fun with Gifs and Memes 
Want to add a fun twist in your content to engage and entertain your readers? Include Gifs and memes!
These forms of visual content are generally used to introduce a casual touch to the content. They are ideal for humanizing your content and showing readers that you are approachable and up to date with the latest trends. While they are highly engaging, make sure that they go with the tone and feel of the content. You can find fun and interesting gifs on the social media site, GIPHY.
2. Use Screenshots and Illustrations for Enhanced Understanding
Using screenshots or illustrations can help you big time when you are discussing a particularly hard-to-grasp idea or want to explain something step-by-step. For instance, if you are writing a blog about How to do Keyword Research on Quora, instead of confusing your readers with big chunks of text, show them how to do it with relevant screenshots. 

It will not only help them understand the content in a better way, but it will also improve your credibility. Adding screenshots and illustrations is the perfect way to show your readers that you know what you are talking about.   
3. Provide Value with Infographics 
Infographics are one of the best data visualization options out there. Want to display a lot of important data in a fun way that makes it easy to understand and remember it? If yes, infographics are what you need! 
You can use infographics available online (don't forget to view copyrights), but it is best to make your own. An original infographic will ensure that you offer something new and unique to your audience. Furthermore, research shows that people share infographics three times more than any other form of content. So, adding a high-value infographic will also help you widen your reach.
4. Add Personality to Content through Pull Quotes  
Adding pull quotes is a great way to add personality to your content and give it a unique spin.
If you use pull quotes frequently enough, then this practice can evolve into a personal style for your blog. This helps in building a brand. 
5. Engage Readers with Videos 
Research shows that 72% of people prefer to watch videos over reading text. Videos are making waves in the world of content marketing. Video content offers an easy way for people to consume information in bulk. Plus, videos are considered to be one of the most engaging forms of visual content. This means that adding a video to your blog is the perfect way to increase user engagement. Furthermore, it increases the time that readers spend on your page and brings down bounce. 
However, before you embed a video into your content, make sure that it is properly optimized so that it doesn't compromise the loading time of your blog.

Visual Content for Blogs: What are Your Choices?  
As a blogger, you may not have the time to create your unique and high-value visual content for your blog. So, where can you find visual content that is not only relevant but also highly engaging? Let's find out!    

6. Free Stock Photos for Blogs 
There are multiple ways to get your hands on relevant blog post images. There are various websites that offer free stock photos for blogs. Here's a list of some websites that you can check out to find a good quality free blog post images, illustrations, and vectors for your blog. 
Keep in mind that while these websites offer free content, you may have to add attributions. Free stock photos are a good option for bloggers. However, sometimes, these photos may fail to bring the quality that you need. In case you are unable to find the right picture, it is best to look for paid alternatives, like ShutterStock, instead of compromising on the quality or relevancy of the visual content.
7. Make Your Own Visual Content 
If you don't mind the time and effort that goes into creating visual content, try and make your own unique visuals. You can create visual content on platforms like Adobe or check out various platforms like Canva that allow you to make your own content easily and quickly. 
You can also hire expert graphic designers, video makers, or animators to make all kinds of visual content for you. However, it may not be the most cost-effective long-term solution.
If you are going to shoot your own photography and are just getting started, we recommend investing in a proper DSLR to shoot the best quality visuals. 
In Conclusion: Boost Your Blog with Visual Content
Adding engaging visual content, like an optimized blog post image, with high-value written text is an easy recipe for success. However, make sure you are smart about it. Use only relevant content that adds value to the readers. While there's no denying the power of written words, you can take your blog to the next level by adding rich visual media. So keep great visual content in mind as you go through your writing process. It will keep your readers engrossed in your writing and they'll keep coming back for more!
Like this article? Join our Facebook Group. Let's connect and learn from each other.
---
This post was proofread by Grammarly Premium.