Are you a freelance writer who wonders how to maximize the amount you get paid to write content for your clients? I was tired of being underpaid for spending hours upon hours doing ghostwriting for clients. If you're tired of being underpaid, this is the perfect story for you to read today. I'm going to tell you everything that I did to get paid $1,125 to write one (yes, one) story for a client.
I was intentional about networking.
I took a day to fill my calendar with marketing and tech industry events to attend. I was intentional about networking, which isn't my default, by the way. I'd rather sit in my office chair and write a 2,200-word article. 
The day came for my friend Jonathan and I to drive from south of Atlanta to Buckhead for an American Marketing Association (AMA) meeting. It was game time. The event started with a networking session, and I made sure not to hug the wall. Jonathan and I made sure to make our way around the room to meet as many people as possible. I didn't take the speed networking approach by any means. I made sure to be present in every introduction and conversation.
I met my future client after I finished a conversation with a gentleman who worked at a big advertising agency. When I introduced myself to the three other people in the cluster, my future client took notice when I mentioned that I blog and do copywriting for healthcare organizations. It turned out that she was in community outreach for a local medical practice. We instantly connected. It also turned out that she and her husband had met my wife at a conference. It certainly helps to have a brilliant wife! What a gift!
While conversing with my future client, I made it very clear that I loved the art and science of writing. I expressed that I put value in writing content that humans enjoy, and that search engines can find, understand, and rank! I didn't talk about my skills in a braggadocious manner. I have a genuine passion for writing and SEO, and I believe my passion came through in our conversation. It's always good to love what you do so that people can pick up on your energy.
Establishing our business relationship took time.
When following up with my future client the day after the AMA event, I was able to learn more about their business and culture. I discovered that they are very picky with whom they choose to do business. They've worked with the same digital marketing agency, who does a great job, for several years. This shows that they are loyal people. I also learned that my future client was pretty savvy and knowledgeable about SEO and Google Ads. Their knowledge was important for two reasons:
They saw the value in my skillset without me having to "sell" them on it.
I didn't have to put a lot of time into educating them. They and their agency partner understood all of the nerdy metadata that I gave to them when I delivered story drafts (more on this later).
My client and I didn't immediately start working with each other. It took a while for the relationship to develop…and that's just fine. I delivered two service proposals that involved services like custom publications, blogging, and Pinterest marketing. The proposals didn't quite fit with their goals at the time, but I kept in touch…not by badgering them with more proposals, but by simply checking in and making myself available to serve.
Then one day, my client approached me with a request for help. They needed a story writer who knew about the healthcare industry and could connect with their patient demographic. Thankfully, I was a good fit for their needs. The lesson here is that the big wins in business (and personal) relationships often come down to following up and making yourself available to help.
We started working together!
My client and I agreed that having me write stories about positive patient outcomes would be the best direction to go. They hired me to write four 1,250-word stories on various healthcare-related topics. The project would entail obtaining stories and quotes from their happy patients by interviewing them. And get this: I was getting the byline and backlinks to my website for/in these stories. Writing credit and Google link juice–a freelance writer's dream come true! 
This project also gave me an opportunity to work with my wife, who copy edits and internally reviews the medical details in each story for accuracy before it's delivered to the client. She's literally the most beautiful extra set of eyes a writer can have.
Story writing was a perfect fit for me because I always loved interviewing people and writing about their journey. I got my first taste of writing for magazines while I was in high school. I continued to dabble in it from time-to-time for newspapers and various publications before starting my freelance writing business in 2010. It felt good to return to my story writing roots and get paid handsomely to do it. But as much as my story writing experience prepared me for this opportunity, the SEO and copywriting knowledge that I had gained over the last five years made this opportunity perfect for me.
Power tip: Writing and delivering long-form stories to clients on a strict schedule requires a process. I use my trusty 3×3 writing process to research, outline, and write excellent content with great efficiency for my clients. Discover the 3×3 writing process and put it to work for your writing.
Deliver more value than the client expects, and build trust and favor in the process.
When it was time to start working with my client, I knew that I had to make a good first impression. Thousands of freelance writers and content agencies deliver status quo content to their clients. I had to step it up a notch.
Here's how I impressed my client before delivering the first story to them:
I used SEMrush to do some keyword research for future planning. I presented long-tail keyword ideas to my client as a value add without them requesting that I do so. I also gave them additional story topic ideas and associated one or two of the keywords that I found during keyword research to each topic idea. They didn't expect this level of detail and service when they decided to work with me, so this definitely impressed them.
I kept them updated on my progress during the research and writing phases. They didn't expect detailed communication and milestone updates. Make a note to do this for your client engagements.
Here's how I impressed them upon delivery of the stories:
I hit the deadline for the stories. That's a non-negotiable in my book.
I tested and presented multiple headline options to the client.
I provided all the metadata that they needed to make publishing the story via WordPress as easy as possible. The information included the SEO title, focus keyword, secondary keywords, and meta description.
I creatively incorporated long-tail keywords that their digital marketing agency encouraged us to use in the story. Finding ways to work in related keywords into content is one of my favorite things to do.
My first draft was well-written and well-organized with H3 and H4 headings, short paragraphs, numbered lists, and bulleted lists.
I did my homework on their previously published articles and pages and included relevant internal links within their stories. Clients love this detail because it shows that you care enough to take the time to read and incorporate content that they published before they hired you. Doing the small things like incorporating internal links helps you keep clients for years.
In general, I put all of my favorite blogging tips into practice when I delivered the goods to my new client.
I made an excellent first impression with the first set of stories, but was I getting paid enough?
Our first project working together was a great experience that allowed us to find a good working rhythm. I wrote four stories for my client that all got great feedback. But when I looked at how much time I was putting into research and writing the stories, I had to reassess if I was getting paid enough for my time. I got paid $2,400 to write the four stories (one-half upfront, one-half upon the delivery of the fourth story's final draft). The project came out to $600 words per article (remember this number). 
A note about building trust with clients: I typically get paid 100% of project fees upfront by my clients, but I wanted to build trust with this particular client. We met in the middle, and things worked out well for both sides.
The stories involved interviewing people and doing a moderate amount of research. This takes time, and I didn't factor interview and research time into the pricing for my writing services. I also found that each story was running longer than the 1,250 words that I anticipated for each story (averaging around 1,750 words). I quoted the project based on 1,250 words per story, but I didn't retroactively charge my new client for the extra words written. But that's okay. I chalked it up to providing more value than they expected. I would soon get the monetary value that I "deserved" in our next agreement.
When you're doing freelance writing, you have to make sure you're getting paid what you're truly worth. Make sure you are factoring all of the time and work you're putting into the writing project. Related to this point, I choose to work directly with clients instead of going through third-party middlemen like Upwork, Fiverr, and Textbroker. Sure, I don't get visibility on those platforms, but the trade-off is that I can maximize my earning potential because no one is taking a cut.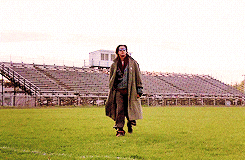 It happened! I got paid $1,125 before I wrote the story.
My client loved my previous work for them. So when it was time to work together again, we agreed to increase the word count for future stories to 1,750 words (though I'll go slightly higher to add value). They also agreed to pay more per story to compensate me for my time spent on interviews and research.
My client paid me $1,125 to write a 1,750-word story before I wrote one word! It was a dream come true.
Here's the screenshot of the paid invoice:

The client was thoroughly impressed with the first draft. In fact, they wanted me to change only ONE word in the entire 1850-word story (notice that I wrote 100 more words than they expected–no fluff). I was happy to serve them, and they were thrilled with the final version. The story was a perfect blend of a publication-style piece and an SEO-optimized blog post. It felt good to deliver, and they're excited to publish it.
The industry matters.
I write long-form content for healthcare organizations, B2B tech companies, and fintech firms. The companies that I write for tend to have larger budgets that can accommodate our writing fees. I don't think that I would get paid $1,125 to write a story for a real estate agent or non-profit. I'm willing to be surprised, though!
In Conclusion
Here's a recap of how I got paid $1,125 to write one story:
I was intentional about networking.
I took my time to establish a relationship with my future client.
I added value at every step, which built trust and favor with my client.
I delivered great story content by the agreed-upon deadline.
I assessed if I was getting paid enough for my work.
I proposed an increase in my fees. I couldn't have received it if I hadn't asked for it!
I was thankful for the opportunity and delivered an excellent final product to my client.
I hope that my freelance writing success story helps you get the monetary value that your skills and experience deserve. Even more, I hope my story inspires you to foster good client relationships that are built on a foundation of value-exchange and trust. I'm still writing stories for my client mentioned in this story, and I hope to do so for the foreseeable future.
If you or your clients need excellent stories and articles, reach out to me. I'd love to write for you.
This post was proofread by Grammarly Premium.