Whether you are a reader, writer, or an avid fan of both, everyone loves to read quotes from the greats. Exploring quotes about reading and writing is an excellent way to gain insight and learn from others. It is also a great way to improve your own writing. Let's explore eight favorite quotes about reading and writing from some of the world's most famous authors.
Quotes Galore
You do not have to look hard to find a bounty of inspirational writing quotes, quotes about books, and quotes about writing. Sometimes, we find some of the best gems nestled in among the pages of our favorite books. Many of our favorite authors are not afraid to be candid and use a sense of humor for writing and connecting with their readers.
Reading and writing go hand-in-hand, and to be a good writer, you must also find time to read. One common theme in these quotes is that the best writers are avid readers. Reading and continual learning is a piece of advice that you will also often hear from business coaches and mentors.
10 Favorite Quotes about Reading and Writing
Now, let's explore some of our favorite reading and writing quotes and sayings.
1. "Reading is the sole means by which we slip, involuntarily, often helplessly, into another's skin, another's voice, another's soul." — Joyce Carol Oates
This is one of my favorite quotes because it reminds us of the important connection that we get through reading and writing. Good writing gives us the ability to see the world through someone else's eyes. This is true whether the writing is fiction, nonfiction, or an inspired blog post or podcast.
2. "Don't tell me the moon is shining, show me the glint of light on broken glass."—Bernard Cornwall

As writers, we must continually remind ourselves to show, not tell. Regardless of the type of writing that you do, you should always try to describe sensory experiences that go beyond the visual. Your goal should be to try to paint a picture in the reader's mind and allow them to feel what you feel.
3. "When a reader enters the pages of a book of poetry, he or she enters a world where dreams transform the past into knowledge made applicable to the present, and where visions shape the present into extraordinary possibilities for the future."— AberJhani, "Collected Visions of a Skylark Dressed in Black"
If you think about reading and writing as a bridge to the past and future, the importance of our work is magnified. The writing of historical figures allows us to step into their shoes and see the world from their perspective. It breaks us out of the confines of viewing the past from our modern worldview. Sometimes, looking into the past gives us the answers that we need in the present.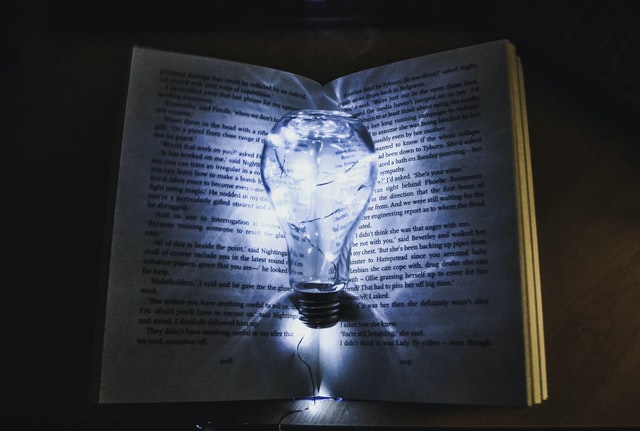 4. "Who holds the ultimate responsibility for the story? The writer or the reader, the reader or the writer . . ." — Marcus Sedgwick, "The Monsters We Deserve"
I like this quote because as writers we sometimes get caught up in presenting our viewpoint and making ourselves heard. We often forget that the reader will have their own experiences and views. We can never force the reader to see things our way, and we must remember that they will interpret our work differently than we might have intended.
5. "A book, too, can be a star, a living fire to lighten the darkness, leading out into the expanding universe." — Madeleine L'Engle
If there were a quote that I would put on a poster and hang on my wall, this one would be it. If you ever feel like what you have to say is not important, remember that your writing adds to the expanding universe. Somewhere, someone will read it, and their world will be expanded just a little bit. If it is a good piece of writing, their world will be transformed.
6. "No matter how busy you may think you are, you must find time for reading, or surrender yourself to self-chosen ignorance." — Confucius
Many of the great business gurus and mentors stress the importance of reading as a key to success. Many entrepreneurs, such as Warren Buffett and Tony Robbins, make reading a part of every day. Perhaps, this is something that you should consider, too.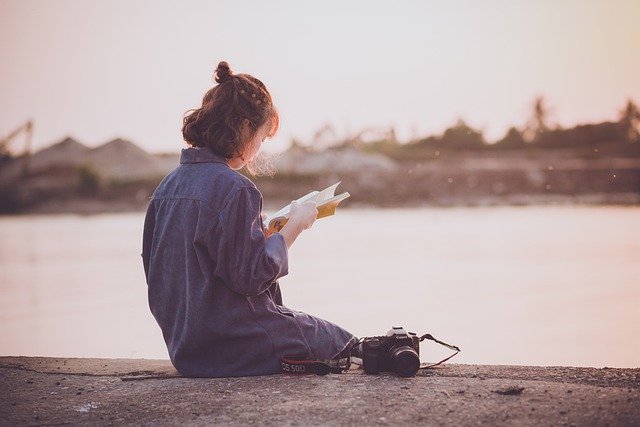 7. "You think your pain and your heartbreak are unprecedented in the history of the world, but then you read. It was books that taught me that the things that tormented me most were the very things that connected me with all the people who were alive, or who had ever been alive." — James Baldwin
Much of the material that you read, whether fiction or nonfiction, is about someone's pain and struggles. Everyone has challenges in life, and it is easy to sit back and think that no one would want to read your story. The truth of the matter is that the challenges you have overcome might be the spark that lights the way for someone else who is experiencing similar ones.
8. "I'm going to go do this crazy thing. I'm going to start this company selling books online." — Jeff Bezos, Amazon CEO
My last favorite quote is not necessarily about reading or writing directly, but no one can deny the impact that Jeff Bezos has had on the world of literature, self-development, reading, and writing. I like this quote because it reminds us that the empire that is now Amazon was once only a crazy idea. Now, I challenge you, What is your crazy thing?
Now, you know my eight favorite quotes about reading and writing. I encourage you explore more sayings about writing and explore the world of some of your other favorite authors. If you have not done it yet, it is time to make reading and writing an important part of every day.