By now, everyone knows that links form an important part of building search engine traffic. The heart of an affiliate marketing campaign depends on getting eyeballs on your page and then convincing them to click through your products and product links and make a purchase. This would sound like a good thing for most affiliate sites, but Google can mistake your affiliate site as an attempt to artificially boost the SEO rankings of your affiliate partners. This article will discuss the nofollow link strategy to help maintain your good reputation with the search engines.
What is a nofollow link?
Nofollow links have their beginnings in 2005 when they were introduced as a reaction to the practice of people commenting on your blog and inserting a link to their own website (please don't be THAT guy, by the way). This was an attempt for disingenuous website owners and marketers to boost their own search rank by linking from your page. The problem is that when Google searches a page, it follows all of the links to their destinations.
When Google follows the link, it expects to find quality content that provides useful information on the other end. If it finds a considerable amount of links that go directly to products for sale, then it can mistake your affiliate program links for spam and an artificial attempt to boost your search engine rank. Nofollow is a command that tells Google, or any other search engine, not to follow the target link in ranking consideration for the page. You can probably already see why using a nofollow link on your affiliate program links will help improve your SEO rank by allowing only links to high-value page content to be given "link juice" by Google.
Now, this doesn't mean that links to products, affiliate links, and nofollow links are bad. Using nofollow links is just a way to be honest and transparent about the pages you're linking to.
When should I use nofollow links?
Google assumes that if a lot of people are linking to a page, then it must be a good page for content. The more reputable sites that you link to (and vice versa), the better. For instance, if a big news agency were to link it to one of your articles, and you are a small business, you just hit the jackpot. This works both ways. If Google were to follow a spam link in your comments (or God forbid, within your blog post's body copy), it could harm your page rank through association, especially if it is a site of nefarious intent.
You want to make sure that you are only associated with sites that are the best of the best, and you want to make sure that your site is worthy of such association. Sometimes, we have to add pages that do not necessarily add value but are necessary, like legal disclaimers and such. If the content does not add value to the page, then you should consider a nofollow link. You are telling the search engine, "don't look at this page in determining its rank."
One thing you need to understand is that a nofollow link is a neutral vote, not a downvote. It will not count against the website that you're linking to. All it means is that you are telling Google to not give link juice to the destination website for transparency's sake. This is helpful for you and the website you're linking to, and it's simply the honest thing to do. Here are a few examples of when you should consider using nofollow links.
Forums or comments that contain user-generated content
Ads or sponsored content
Any link where you receive any kind of compensation
One thing to consider is that every search engine handles nofollow links differently. For the most part, this article uses Google as an example. Google will not give link juice to the nofollow link most of the time. Google will still crawl the link, however. Bing does not use nofollow links for page rank and does not follow it. Smaller search engines have their own rules when it comes to nofollow links.
How to add nofollow links within your blog content
Now that you understand why you should consider using a nofollow link, your next question is probably, "what is a nofollow link, and how do you use one?"
You might want to consider a nofollow link if you're getting into affiliate marketing, but make sure that you do not accidentally have them in the content that you do want Google to consider for link juice. One thing you need to be aware of is that WordPress does not insert rel=nofollow links as a default. If you want it to be a nofollow link, you need to pay attention and edit the link manually. This is a relatively simple process and easy to do. There are some plugins that will automatically turn all external links to nofollow links (but that's not a good idea in my opinion).
To insert a nofollow link in WordPress, you simply add your link by clicking on the chain symbol at the top of the page. All you have to do is to add rel="nofollow" to your HTML, and that is all. It works the same way whether you are using WordPress or another builder. WordPress also has plugins available to help you insert nofollow links quickly and easily without needing to know HTML. Never versions of WordPress make adding nofollow links even easier while editing links.
This is an example of a regular affiliate link:
<a href="http://www.amazon.com/GoTags-Personalized-Collar-Embroidered-Adjustable/dp/B0075RW2RT">Dog Collars</a>
This is an example of the same link with a nofollow tag:
<a href="http://www.amazon.com/GoTags-Personalized-Collar-Embroidered-Adjustable/dp/B0075RW2RT" rel="nofollow">Dog Collars</a>
There are also several other tags that you can use instead of nofollow. For instance, you can use rel="sponsored" (rel=sponsored) for content that you were paid to publish or rel="ugc" to indicate user-generated content. These tags give Google a clue as to what is at the other end of the link. Keep in mind that Google considers your nofollow tag to be a suggestion, not a mandate.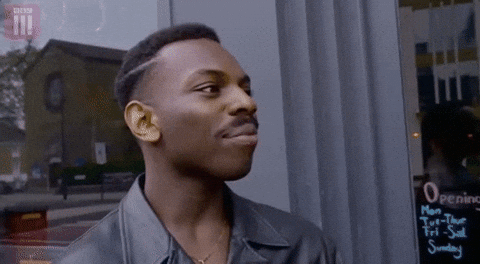 You can add rel nofollow to link targets that you feel would harm your search rank (hopefully, you don't have to do this often). But in a normal situation, it's okay to use dofollow and nofollow links in SEO. The whole idea behind adding rel=nofollow link tags is to stay on the good side of Google so that your page (or the destination's page) does not get penalized, or at worst, banned by search engines.
The benefits of nofollow links for affiliate marketing and more
Of course, your goal with your affiliate marketing pages is to get more clicks, especially in profitable niches. The best way to do this is to provide quality content and enhance your natural link profile, but not with anything that leads to a sales page. Nofollow Amazon affiliate links do not harm anything in the way of getting customers to click through to your products.
Your natural link profile is a summary of all of the pages that you link to both internally and outside of your page. A link profile also considers the types of links used (nofollow, dofollow, etc.) 
Sidenote: A link profile can also refer to the collection of websites that give backlinks to a website.
Google uses this link profile to determine where to place you on the search engine rank page. Of course, this is only one of many factors that Google uses to rank your page, but links play an important role. Google understands that you need to link to products to make money, but it also wants to provide its users something more than spammy advertising. That is why it seems to rank pages lower that have a lot of links to products.
Affiliate link best practice: You should select the pages that you link to carefully. If you have pages with valuable content, then you will not only please Google and be rewarded by higher page rank, your potential customers are more likely to stay on your page to see what you have to say, too. Customers do not want to go to pages that do not give them value beyond advertising. The key is to focus on value when choosing which sites and internal pages to use to build your link profile.
Quality over quantity
The most important thing to remember about including nofollow links is that Google focuses on quality, and if you want to grow your business, you should too. You should always strive to provide your customers with quality content that gives them useful information. There is nothing wrong with having affiliate program links, but you do not want to make it appear as if you are doing something that Google considers to be a no-no.
Google has a way of processing affiliate program links that won't penalize them and drop your page rank. They have learned to recognize them and often do not include them in the page rank algorithm anyway.
Now, the nofollow link is more of an extra layer of protection to make sure that Google does not follow the affiliate link. It is always a good idea to add it for clarity. When it comes to your page rank, it is better to be safe than sorry.
Your backlink profile
If you are the manager of your website, taking a look at your backlink profile should be a task that is on your calendar regularly (we love using Ahrefs to keep track of backlinks). It is still okay to have some affiliate-related links, but you should not have a long list of them that go to products you are selling. One or two links will not hurt you, but if you only have three or four quality links to authoritative sites and the rest are affiliate links, Google is likely to look at your link profile and decide to lower your rank.
In Conclusion
If you forget to add the nofollow link, the good news is that adding the nofollow attribute is an easy process to fix by copying and pasting the tag into any links on your site (or simply selecting the nofollow option when creating a link in WordPress). You do not need to be a programming expert to do this, and it is something that almost anyone can do quickly and easily. As a rule of thumb, no more than three or four percent of your links should be to marketing or sales pages.
Now, you can answer the question, "what is a nofollow link?" with some degree of clarity. A nofollow link is an excellent way to protect your site from losing page rank and risk potential consequences from Google. And it helps protect the destination website as well!

As a blogger or digital marketer, it is important to remain focused on creating quality content for your website. You also need to make sure that Google knows that this is your focus, too. Taking measures to increase your search rank by being diligent with nofollow links and other blogging tips is the best way to improve your organic traffic and win with blogging!