If you're here for an Semrush Guru coupon, I have you covered right here with a 7-day Semrush Guru trial (see below).
In this article, I'm comparing Semrush packages — Semrush Pro vs Guru. Both are great but serve two different purposes. The Semrush Pro account is ideal for keyword research. While the Semrush Guru account unlocks Semrush's exceptional content marketing tools and features. Keep reading to discover the benefits of Semrush Guru, the best content marketing platform on the market.
Why do I need Semrush and Semrush Guru?
The technical power needed to do top-notch content marketing has entered another level. You need a content marketing platform like Semrush Guru that will help you do research, plan your content, write, proofread, publish, and distribute your content in a collaborative environment. All of this is for the ultimate purpose of increasing organic web traffic, page views, and improving lead generation.
There are so many SEO tools to choose from. But Semrush has been shining brightly as a trusted SEO tool for content marketers since 2008.
To be honest, you can't do much with the Semrush free plan account. The power of Semrush really shines with its paid plans (Pro, Guru, Business). Today, we are going to focus on the value of the Guru plan as a content marketing platform.

What is Semrush Guru?
Semrush Guru is a content marketing platform that has all of the features of the Pro plan (with some increases in max limits) and additional content-focused features that will help you and other marketing gurus crush your content goals. The Semrush Guru plan offers additional add-ons of historical data as well.
Semrush Guru will help you:
Find an article topic
Create a content plan
Write an article
Optimize your article copy
Analyze mentions
Measure the impact of your content
Revise and improve 
If you're a content marketer who needs an SEO tool that can do it all and are trying to decide between the different Semrush paid plans, Semrush Guru is the plan for you.
What features does an Semrush Guru account offer?
Semrush Guru's key features include:  
Organic keyword research via the Keyword Magic Tool (really helps to find long tail, low-competition keywords) 
Competitive research (to study your competitor's keywords)
Backlink analysis and audit
Website overview audit 
Content Marketing Toolkit for gathering ideas and content analytics
SERP position tracking
Social media tracker
PPC advertising toolkit
Get data and insights for your domain or any keyword.

Semrush Pro vs Guru
If you're already a Semrush Pro subscriber or if you're deciding between Semrush Pro vs Guru, Semrush Guru steps it up with increased service limits.
Domain & keyword analytics:
Results per report: Pro = 10K, Guru = 30K
Reports per day: Pro = 3K, Guru = 5K
Keyword metrics updates per month: Pro = 250, Guru = 1K
Projects:
# of Projects you can create monthly: Pro = 500, Guru = 1.5K
Pages to crawl per month: Pro = 100K, Guru = 300K
SEO Ideas Units: Pro = 500, Guru = 800
Pages per Organic Traffic Insights campaign: Pro = 30, Guru = 40
Social profiles for monitoring: Pro = 50, Guru = 100
Social profiles for posting: Pro = 10, Guru = 30
Reporting:
Scheduled PDF reports: Pro = 5, Guru = 20
Branded PDF reports: Pro = No, Guru = Yes
Content Marketing Platform: Pro = No access, Guru = Complete access
Here's a screenshot of what the Semrush Guru account subscription comes loaded with:


How does Semrush Guru help content marketers?
When you're part of a small content marketing team or you're the sole content marketer in your company, you need all the help you can get to help enhance and streamline your content creation process. And while keyword research is important for content marketing, it's not everything. You need a tool that helps you with a multi-channel marketing approach to create the best content experiences for your readers. This is how Semrush Guru helps content marketers in a more complete way than Semrush Pro.
If you want access to the amazing Semrush Content Marketing Platform, you'll need to opt for the Semrush Guru plan.
Here's what you get with the Content Marketing Toolkit:
Unlimited topics to research (the number of topics that you can generate content ideas for using the Topic Research tool)
800 SEO content templates or SEO Idea Units (the number of templates that you can generate using Semrush's SEO Writing Assistant and SEO Content Template)
Here's how easy it is to generate content templates:
An SEO content template for a keyword (or a set of keywords) will give you great info and key recommendations to use for your content marketing like semantically related words, websites to try to acquire backlinks from, the average readability score of top 10 SERP competitors, and the ideal text length or word count for your content if you want to rank for the keyword(s).
Here's a screenshot of the excellent insights that come inside an Semrush SEO content template (example keyword: best chocolate cake recipe):


Here's a screenshot of Semrush Guru's real-time content checker that will grade your content before or after you've published it. Simply copy and paste your content into the large field:


Here's more that you get with the Semrush Guru Content Marketing Platform:
20K pages to audit (the number of pages that you can audit per project using the Semrush Content Audit tool)
5 countries to track (the number of countries you can monitor mentions in per project using the Semrush Brand Monitoring tool)
50 posts to track (the number of posts you can track per project using the Semrush Post Tracking tool.)
One calendar using the Marketing Calendar tool
5 monthly plagiarism checks using the SEO Writing Assistant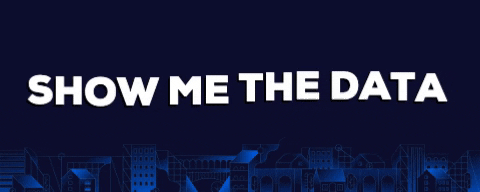 With the Semrush Guru plan, you also have access to the Historical data feature. This will allow you to "go back in time" and gain content and SEO insights on your or your competitors' web presence. This information is based on historical data gathered by Semrush since 2012! Having access to this past data is important for developing holistic content strategies.
Semrush Pricing

Is Semrush Guru the right content marketing software for your content marketing needs? 
If you're looking for the best content marketing software that will give you a sound data-driven approach to content creation and content marketing, then Semrush Guru is the perfect addition to your content marketing tool stack.
To recap, Semrush Guru… 
Gives you access to some of the best SEO tools available on the market.
Allows you to take a look at past data to inform your current content strategies.
Offers a complete set of content marketing strategy tools from SEO to auditing.
If you're still researching Semrush alternatives, check out our Ahrefs vs Semrush vs Moz comparison review article.
Thanks for reading!

---
This post was proofread by Grammarly Premium.