Are you a blogger or writer who's either scared or excited about how artificial intelligence will impact writing and content marketing? There's no need to fear. This article will help you prepare for this technological advancement.
There's no denying that artificial intelligence has revolutionized the world of digital marketing. From integrating chatbots to using digital programmatic advertising, marketers make use of artificial intelligence in multiple ways to take their marketing campaign to the next level. 
Since content lies at the heart of every successful digital marketing campaign, there's no surprise artificial intelligence has infiltrated into the realm of content as well. It has emerged as a powerful tool that content marketers all over the world use to up their marketing game. 
The question is what does this mean for bloggers and authors? Does this mean that bloggers and authors can also employ artificial intelligence to churn out high-quality, high-value content for their readers? Well, the answer is yes!
What Is Artificial Intelligence?
Artificial intelligence (AI) is the theory and development of computer systems that are able to perform tasks that are normally performed by humans. AI systems receive and produce data that helps it improve over time. Artificial intelligence has been put to use in the areas of speech recognition, visual perception, decision-making, language translation, and yes…content writing.
John McCarthy, Herbert A. Simon, Marvin Minsky, and Allen Newell are some of the founding fathers  who coined artificial intelligence.
If you're really interested in AI, consider signing up for this Udacity artificial intelligence course to earn a nanodegree in artificial intelligence.

Writing Made Easy with Artificial Intelligence
From coming up with the right blog post topics to creating flawless content, artificial intelligence can help bloggers and authors in multiple ways. So, whether you are a seasoned writer or not, scroll down to take a look at how artificial intelligence can revolutionize writing for you.

AI Research and Analysis Tools: Make Better Decisions with Artificial Intelligence  
The secret to producing high-rating content lies in content marketing research. Before you can create content that brings in traffic and reduces the bounce rate for your website, you need to recognize and analyze readers' wants and behaviors. 
What kind of content are they looking for? What titles are more likely to bring in more traffic? Answers to these questions can help you reach your writing and blogging goals. All these insights are important because even if you are producing the best quality content for your readers, it is useless if they are not interested in it.
Secondly, keyword research is essential to make sure that your content ranks high on SERPs.   
Thankfully, artificial intelligence tools can help you skip the guesswork when it comes to brainstorming blog titles and identifying keywords, helping you create just the kind of content that your readers want to read. There are multiple AI tools that you can use for this purpose. 
Blog Title Research and Topic Generation
Hubspot Blog Topic Generator: This is one of the most widely used AI tools for bloggers and content marketers. Based on the general blog ideas input by the user, Hubspot generates top-rating and high-ranking blog titles that you can consider for your next blog. The blog title generator uses an AI-driven task-based algorithm that analyzes online data to uncover insights, which you can then use to address gaps in your blog title research.  
Crayon: Another popular tool to identify the right blog topics is Crayon. It uses artificial intelligence to provide competitive intelligence. It works by analyzing your website and tracking your competitor's websites in real-time to help you understand what you could be doing better. The smart AI algorithm also analyzes online data from seven million sources to find the best topics for your blog.   

Keyword Research  
Google Keyword Planner: Google is undeniably the largest search engine on the internet and processes around 40,000 search queries every second! This is one reason why Google's own keyword research tool is one of the best, most reliable, AI-driven keyword research tools out there. It uses complex AI algorithms to find the ideal keywords and also provides additional insights about those keywords, like search volume, CPC, and information about keyword competitiveness. All this helps you ensure that your content is SEO-optimized, ready to rank high on SERPs, and bring in high traffic.
BrightEdge: BrightEdge is a unique platform that allows for an in-depth understanding of content marketing. Going way beyond keyword research, it is a complete package and is equally beneficial for marketers, bloggers, and authors. This AI-driven tool helps you: 
Discover what your audience is searching (keyword research) 
Create a content strategy to target your readers 
Boost social media performance
Map out location-based keywords for maximum performance 
Artificial intelligence tools help you make smart decisions. They equip you with the knowledge that you need to make sure your content is SEO-optimized and is tailored to provide high value to your readers. 

AI Tools for High-Quality Content
All bloggers and authors share a common goal – to produce excellent content that attracts readers, converts, and builds up reader loyalty. Now, it is essentially impossible to achieve this goal without flawless content. Your content needs to be free from all kinds of spelling and grammatical mistakes. Plus, it should be highly engaging as it helps build reader loyalty. 
The good news is that AI-driven tools have made it possible to produce impeccable content that checks all the boxes. Here are a few artificial intelligence writing software tools that can help you improve the technical quality of your content.
Flawless Content: Quality Matters! 
Grammarly: Better posts mean higher engagement and more web traffic. However, it is not always easy to write flawless pieces, especially when you are churning out loads of new content on a regular basis. This is where Grammarly comes in. 
Grammarly is affordable, fast, and easy to use.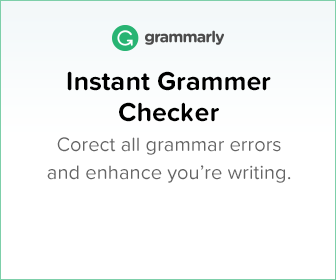 Grammarly is one of the most widely used artificial intelligence tools when it comes to producing better content. It is a real all-rounder in the sense that it covers most aspects of writing. It helps you improve the overall quality of your content by pointing out spelling mistakes, grammar mistakes, and delivery errors. It also provides suggestions to make your content more engaging for your customers. The best part is that you can set goals and adjust the tone of the article according to your audience, which means that your content is personalized to meet the needs of your readers. 
Acrolinx: Struggling to produce excellent content consistently? Acrolinx can help you here. It is a smart platform that uses a linguistic analytics engine to analyze your content and then gives you valuable insights to make your content better.   

AI for Visual Content 
Canva: Visual content works well when it comes to capturing the attention of the audience and holding their interest for a long time. This makes it essential to incorporate high-quality, relevant images into your content. Now, while multiple free, as well as paid, resources for bloggers and authors are available for finding images, nothing beats original visual content. Fortunately, AI-backed platforms like Canva can help you take care of blog post featured images and other kinds of visual media for your blog or website.        
The platform uses artificial intelligence and machine learning technology to create media like images and videos. Keep in mind visual content can help you in many ways. For instance, it helps improve SEO, boosts user engagement, enhances shareability, and provides high value to readers. For all these reasons, Canva is a helpful AI tool for bloggers and authors that can help them churn out high-ranking content. 
You can use these tools to upgrade your content, making sure that it is free from errors and manages to achieve high user engagement.
AI for Audio Content
Have you noticed the nifty audio player at the top of this article?
Thanks to BingeWith, we now offer AI-generated audio reads for all of our articles. Their technology processes articles and turns them into audio versions within seconds. This is a game-changer for the busy content writer who wants to appeal to their readers' multiple senses.
We are excited to see how accompanying our articles with these audio players will positively impact user experience, time-on-page, and other key SEO metrics.

Next-Generation Content: Artificial Intelligence Writing Articles
Coming towards the most anticipated question: how to write with artificial intelligence?
Is it even possible? Are AI tools sufficiently evolved to do the hard work for us? Can we use these tools to create content from scratch? The answer is yes! 
Artificial intelligence writing software is more common than you may have imagined. These tools make use of Natural Language Generation to write content using data from various sources. Many companies are already using AI-backed tools to produce tons of high-quality content every day. Let's take a look at how artificial intelligence can help create content from scratch. For a micro example…have you noticed how Gmail is offering you AI-generated copy options to finish your sentences and questions? 
Data-Driven Narratives   
Automated Insights: Currently, artificial intelligence tools are mainly used to produce data-driven narratives. Automated Insights is one such tool that can help you take care of most of your work if you are trying to churn data-driven narratives. The platform uses NLG and AI algorithms to write original content based on data provided. 
You will have to configure templates provided by Automated Insights and provide a spreadsheet of data that you want to include in the content. Keep in mind that since the technology is still evolving, it may not produce the perfect copy on the first go. However, you can always edit the post to add a human touch to it and make it more engaging. The time required for writing data-driven narratives can be decreased significantly by using this amazing AI tool.    
Article Forge: Article Forge uses deep learning and artificial intelligence to produce unique, high-quality content. Furthermore, the tools act as a search engine optimization tool to produce highly SEO optimized content that will rank high on SERPs and leads to more traffic. If you have a WordPress website, you can also use this tool to schedule your content for automatic posting. Crazy right? Personally, I would still edit and refine the copy produced by tools like this to give the content your unique flavor.
Creative Content and AI
Artificial intelligence writing software is not all about data-driven content; it can also be used to produce creative content. Did you know that economist and author, Professor Philip Parker, uses complex algorithms to write most of his books? 
In the words of Mr. Parker, "using a little bit of artificial intelligence, a computer program has been created that mimics the thought process of someone who would be responsible for doing such a study. But rather than taking many months to do the study, the computer accomplishes this in about 13 minutes."
Read a portion of the following poem that was produced by Professor Parker's AI software if you are having a hard time believing that artificial intelligence tools can churn out highly creative content. 
In truth, I'd love to build some verse for you

To churn such verse a billion times a day

So type a new concept for me to chew

I keep all waiting long, I hope you stay.


But basic truths are easily clear for all

My sonnets suffer now from you, my foe

Until my program sees ol' Bill, I stall

You test, you prod, and I do feel your blow.


Okay, the truth is harsh, I horse you not,

I render now the fact, I'm just a bot!


Professor Philip Parker
That poem shows that machine learning and artificial intelligence technologies are no longer limited to producing dull and dry narratives and data-driven articles. Bloggers and authors can now use this technology to shorten the writing process, creating high-value content in no time. 
Are you up for some fun? Check out this fun quiz, Did a Human or a Computer Write This, to see if you can guess whether you are reading human or AI-generated copy!
Conclusion
Artificial intelligence is already revolutionizing the digital marketing and publishing landscapes, and independent bloggers and authors can use this in their favor. You can now use AI-backed tools and plugins to produce rough firsts drafts and tweak your content, making sure that your content is highly engaging and every word provides value to your readers.

Apart from the AI tools discussed above, there are multiple other artificial intelligence writing software programs and apps that you can consider, including QuillBot and Wordsmith. Choose your favorite, and let machines do the hard work for you! But hey…if you're old school like me and still like to use your pure human powers for writing, our 3×3 writing process article will help you become a more productive writer.
---
This post was proofread by Grammarly Premium.