Hello, fine people. I'm back with Part 3 of the Ultimate Medium Writer series. I've been having a lot of fun writing this series. It has helped me learn about some excellent writers and promote their work. Writing this series has also inspired me to work on improving specific areas of my writing. 
Now, let's get to work. Part 3 of the Ultimate Medium Writer series calls for me to enter my lab again and fuse the attributes of Heart/Empathy, Work Ethic, and Stamina into my Ultimate Medium Writer.
After you read this, please check out Part 1 and Part 2. You won't be disappointed.
This list is based purely on my opinion. I don't intend to disrespect anyone by leaving them off this Ultimate Medium Writer list.
The UMW Series Idea Recap
The Ultimate Medium Writer series was a simple brainstorm on how I would create the Ultimate Medium Writer based on 13 core writing attributes. I believe that these attributes are the most crucial to being an excellent writer. You don't have to be good at all of them for your own writing pursuits, but proficiency in a good number of them would do you well.
The 13 attributes for the Ultimate Medium Writer are:
Heart/Empathy
Work Ethic
Stamina
Guts
Versatility
Connecting
As you read the list from top-to-bottom, you may notice that I'm stepping through the 13 attributes from the all-encompassing eternal aura with Soul all the way down to the Ultimate Medium Writer's "feet" with Connecting, which is the ability to use writing to foster relationships.
Today, in Part 3 of this series, I'm focusing on the attributes of Heart/Empathy, Work Ethic, and Stamina.
Coming up in…
Part 4 (the final installment): Guts, Versatility, Connecting
Let's go!
Heart/Empathy
I wrote about empathy in another piece that included the following quote:
"Empathy is seeing with the eyes of another, listening with the ears of another, and feeling with the heart of another."

– Anonymous
Heart/empathy as a writing attribute involves being able to look deeply into yourself and understanding the feelings of others. But it goes deeper than understanding the feelings of others, empathetic writers connect deeply with others.
Nicole Akers is the Medium writer who I chose for Heart/Empathy. You can feel the emotion in Nicole's writing. Her transparency, vulnerability, and honesty in her storytelling is a gift. As you read Nicole's writing, you can also tell that she has a heart for what others have experienced.
I had the pleasure of interviewing Nicole on Episode 2 of the InspireFirst Podcast. Listen and you will hear that she is indeed the warm person that she appears to be in her writing.
A story by Nicole that shows her heart/empathy…buckle up, it'll take you on an emotional ride with all 'the feels': My Most Memorable Move is the Recent One I Made Under Cover of Darkness.
Work Ethic
Writing about the work of writing is quite popular these days. For the attribute of work ethic though, I want to highlight someone who puts focus on the mechanics of good writing but doesn't stop there. These days, successful writers are also dedicated marketers and brand builders. The work ethic writing attribute involves doing the hard work of marketing excellent content.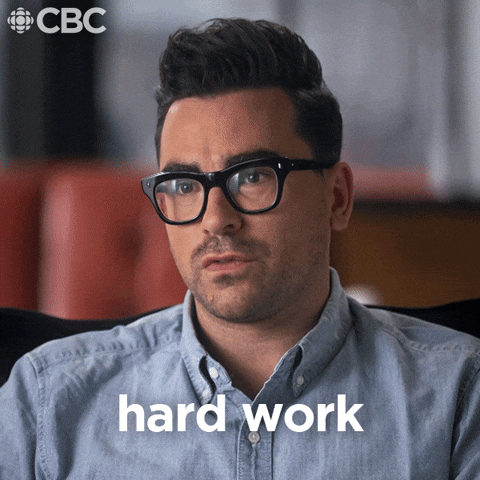 Niklas Göke works his butt off. You've got to give it to him. He writes, ships, and promotes like nothing I've ever seen. That's why he's the Medium writer I picked for Work Ethic.
What I love about Niklas is that all of his pieces are written well. There are many writers out there publishing daily, but you can see the quality of their writing decrease as their publishing frequency increases.
I've worked with Niklas several times on publishing pieces in Better Marketing. I know first-hand the depth of his content marketing process. His multi-channel content marketing and distribution approach includes email, Twitter, Facebook, LinkedIn, Quora Spaces, and likely more channels that I don't even know about.
A story by Niklas that points to his uncanny work ethic is: The Worst Rebrand in the History of Orange Juice
A note about Niklas's Tropicana story: From the research that went into the story to the sharp storytelling and accompanying images, I can't say enough about Niklas's Tropicana article. I've heard the story of their branding goof, but Niklas's story brought new light to it. He also did a great job with marketing the piece. I saw it as a trending story on the Pocket search page in Chrome and on Medium as well. The story is an undeniable success on a few levels.
Stamina
Stamina is similar to work ethic, but I more relate it to the ability to produce highly researched long-form content on a consistent basis. Long-form content is a special breed of content that goes deep and provides maximum value to the reader, whether instructional or informative.
Casey Botticello is the king of long-form content on Medium. He has multiple Medium accounts and they all flex excellent long-form content (many of his stories are over 10-minute reads). He doesn't hold anything back in his content and his fans/readers love him for it. When you read Casey's work, you walk away more educated and inspired to take action with your writing, finances, and/or marketing.
I interviewed Casey on Episode 1 of the InspireFirst Podcast. Listen to our deep conversation about writing and monetizing your activity on Medium and Substack.
A story by Casey that showcases his great stamina is: What I Didn't Learn at Wharton About Personal Finance.
If you like the story above, check out my and Casey's Personal Finance newsletter.
That'll wrap up Part 3 of the Ultimate Medium Writer series. Thanks for reading! Who would you have chosen for Heart/Empathy, Work Ethic, and Stamina? Let me know by leaving a comment or response.
Now, go read Part 1 and Part 2 because all of the cool kids are doing it. 
See you in Part 4!
---
This post was proofread by Grammarly Premium.